Estimated read time: 2-3 minutes
Start rating: *****


---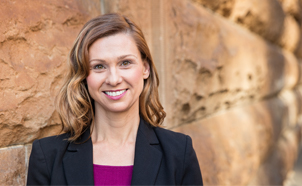 What a year! With financial services and credit licensees alike impacted with the raft of reforms coming into effect in October, it has been anything but boring. Time to take stock of the year that was.

Customer-driven initiatives
As well as racing to populate common areas with 'we're Covid safe' stickers and supply workstations with medicated wipes and hand sanitisers, some topical issues came to light. Many of us persisted with remote work arrangements, turning the cyber risk and information security dial from a regulatory focus area to a genuine operational need.
We updated our general compliance and responsible manager training in these areas, helping many companies to increase business-wide awareness of these issues and their impacts on organisational policies and procedures.
Responding to repeated requests from clients, we developed a suite of solutions covering ethical decision making and professional conduct, culminating in award of the FNSSS00013 Business Ethics and Conduct Skill Set. This valuable micro-credential can be contextualised to different business operating environments through case studies. Learners can test their ethical decision making through industry-leading learning design, including choose your own adventure-style progress through ethical dilemmas. Importantly, as this Skill Set is nationally recognised training it gives successful participants credits into an AQF level qualification, many of which we offer.
Our ethics suite also includes whole of organisation learning and continuing professional development.
We cherish the longstanding association we have enjoyed with the non-cash payments and fintech sector. With an expansive brief covering everything from payments and funds transfers to APIs, mobile apps, the New Payments Platform and Open Banking, to cryptocurrencies and blockchain, we are poised to keep them well-informed and supported as the outcomes of the review of the Australian payments system loom.
Qualification updates
The Financial Services and Business Services training packages underwent extensive redrafting of individual units of competency and qualification packaging. As well as routine continuous improvement, updates sought to address deficiencies in industry capability exposed by the Royal Commission and meet evolving sector needs.
The impacts on learning design were significant and complex. Core and elective units substantially changed, assessment is far more rigorous, and several new units and qualifications are not considered equivalent to superseded ones. We reviewed our learning materials and consulted our subject matter experts to create innovative and effective content and assessments to meet the new requirements.
While implementing qualification updates was challenging, it equally presented us some wonderful opportunities, particularly in the areas of Tier 2 RG146 accreditation and Insurance Broking.
We designed a streamlined compliance solution tailored to the needs of Authorised Deposit-taking Institutions (ADIs) and insurers.
Developed by the industry for the industry, we are proud to announce that FEP is one of only a handful of learning providers taking enrolments in the new FNS51220 Diploma of Insurance Broking.
Elsewhere, our Diploma of Finance Services and its nested qualifications is available as a corporate solution for banks and other institutions with more general financial services training requirements.
Additionally, we have successfully applied to have the new Certificate IV in Financial Services and Certificate IV in General Insurance on our scope, and have other programs under development in the areas of Finance and Mortgage Broking and Risk Management.
Having directly participated in consultations led by PwC's Skills for Australia we were in a qualified position to represent our clients' interests and learning needs. This engagement is ongoing.
Modern learning design and delivery
Our first-class content was broken into succinct microlearning modules, each with their own structured assessment. They can be studied as CPD to meet regulatory requirements. They are also available in subscription content libraries. These can be combined to fulfil outcomes in a variety of settings including industry induction, Tier 2 accreditation, consumer credit training, responsible manager professional development, and leadership training. A financial services Director's pack is also being developed.
With respect to learning design, we continue to research and test a range of authoring tools to facilitate an optimal student experience.
The hunt for October compliance
Finally, ASIC's enforcement of several reforms was delayed due to Covid-19. This has resulted in the convergence of implementation dates for many key initiatives including:
internal dispute resolution
deferred sales model for add-on insurance
the extension of anti-hawking provisions to insurance and superannuation.
Our recommendation is that each licensee commits to understanding what they all mean for their organisation and their customers. This can be demonstrated through structured learning at the director, responsible manager, and frontline customer-facing level.
With some related learning already available, stay tuned for our additional news and resources.
As we sign off financial year 2021-22, we acknowledge the challenges we have all faced together. Thank you to our clients who have allowed us to share their journey, and we remain as committed as ever to partnering with you to conquer and excel again next year.
Kate Whiteley,
CEO, Financial Education Professionals
-----------------------------------------------------------------------------------------------------
Talk to us about your corporate solution. In a world where the game is constantly changing, you need an education partner that does more than just explain the rules.