Estimated read time: 2-3 minutes
Start rating: *****
Australian Credit Licence CPD
---
You've probably heard about the 'Customer First Duty', which is intended to replace today's 'Not Unsuitable' test and improve customer outcomes. Here's what you (and your clients) can expect when the new measure comes into play…
In the Post-Royal Commission era, much has already changed in the quest to achieve better outcomes for borrowers. Volume bonus payments and bonus commission deals are no more; the industry is moving away from soft dollar benefits and towards more disclosure of ownership structures, and overall there is a greater level of scrutiny being applied to the way customer decisions are reached. In fact, the Combined Industry Forum (CIF) has gone so far as to define the phrase 'Good Customer Outcome', identifying it as a transaction in which the customer has "obtained a loan which is appropriate (in terms of size and structure), is affordable, applied for in a compliant manner and meets the customer's set of objectives at the time of seeking the loan."
The CIF has helpfully set out four key measures that need to be satisfied to ensure a good customer outcome is achieved:
The loan is an appropriate size and structure
The loan meets the customer's stated requirements and objectives
The customer can afford the loan, and
The loan has been applied for in a compliant manner (i.e. meeting all responsible lending requirements).
And coming soon to this 'safe harbour' list is another requirement: that the customer's interests come first. This measure, which will be incorporated into the Good Customer Outcome definition, is to be known as the 'Customer First Duty'.
The 'Not Unsuitable' Test vs the 'Customer First Duty'
For a decade now, deciding whether or not we can help our clients obtain a loan has been dependent on passing 'not unsuitable' tests, namely:
That we have made reasonable enquiries about the client's financial situation, their requirements and their objectives
That we have made reasonable efforts to verify their financial situation, and
That the clients have the capacity to repay the loan without experiencing substantial hardship.
The new litmus test for loan suitability will be the Customer First Duty, intended to place a customer's interests first, especially when it comes to real, or perceived, conflicts of interest (otherwise referred to as the 'conflicts priority rule').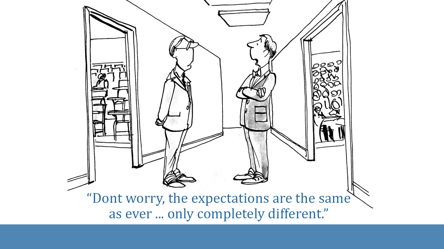 What's going to change?
The CIF is yet to categorically define the Customer First Duty, but that said, for the majority of financial services professionals little will actually change in practice.
Good practitioners already provide an exceptional level of service and operate with due diligence when offering clients credit advice and assistance. Such practitioners therefore have little to fear, as they already uphold high standards and rigour when it comes to recording client notes, making sound product and service recommendations, and maintaining compliance records.
However, if practices cut corners, lazily use the same few lenders they've used for years, fail to ask relevant or insightful questions of their clients, don't take detailed notes, and never challenge their clients when their demands appear ill-advised or unrealistic, they will likely find it difficult to comply with the new Customer First Duty.
"For credit practices where customer first principles are already ingrained, the changes will just feel like the rest of the industry is being brought up to their standard. Other businesses will need to invest in professional development and/or seek expert help to adapt and improve their systems and processes," says Financial Education Professionals Manager of Industry Capability, Belinda Brown.
When does the duty take effect?
The CIF says it is mindful that getting the definition of the Customer First Duty is "…multi-faceted and complex and there may be unknown impacts. These include the potential for limiting access to credit and a disproportionate impact on smaller and regional lenders if lender panels require rationalisation." So, in other words, this is still very much a work in progress.
Once a clear definition of the duty has been agreed upon, a structure for brokers to follow in order to demonstrate compliance with the duty, as well as governance metrics for monitoring and oversight, can be documented and submitted for ASIC approval. A communications and training plan will then need to be initiated prior to adoption and transition from the existing tests; therefore, it is unlikely we'll see the new duty take effect prior to 2020.
So, what happens now?
The most important message is to stay calm. Remember, knowledge is power, and for most of us the transition from Not Unsuitable to Customer First Duty is likely to have little impact, provided you are already operating in a compliant and professional manner.
But while the new duty is crafted, we all have the opportunity to be part of the discussion around the new measures. Take an interest, get involved, give feedback and become part of an even brighter future for our industry.
Authored by Therese O'Neill
Therese O'Neill, a professional mortgage industry adviser and mentor, is a member of FEP's practitioner faculty and a regular industry news columnist.
Financial Education Professionals covers looming reform to the credit sector further in its Australian Credit Licence CPD.